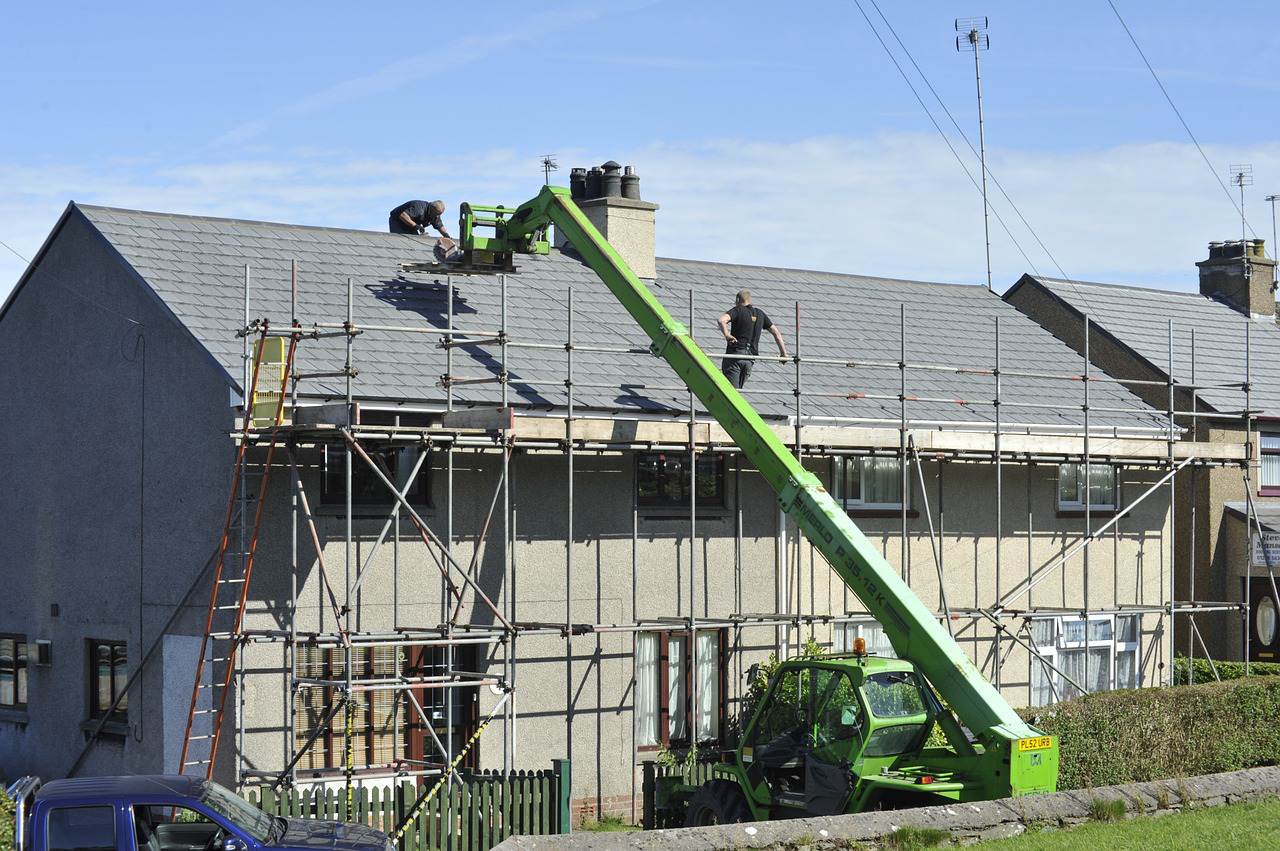 Our CITB trained staff can assist you in all your home scaffolding requirements, regardless of the size of your project. We provide all types of domestic scaffolding services, including assisting in home extensions (front or back) alongside loft extensions, re-roofing, scaffolding inspections and surveying.
Any work undertaken by Ancoa Scaffolding is covered by our comprehensive Public Liability Insurance, assuring peace of mind at all times. We also provide risk assessments and method statements to ensure our work is carried out safely. Here at Ancoa Scaffolding, we provide a high quality service, delivered at a competitive price. Whatever you require, we can erect scaffolding to suit your needs.
Call us now and we will arrange your free quotation today.
PROFESSIONAL SCAFFOLDING SERVICES FOR ALL TYPES OF COMMERCIAL DEVELOPMENTS AND PROJECTS.
We provide a range of scaffolding services for all types of commercial businesses and properties including schools, colleges, universities, factories, office blocks, churches and local authorities.
Our large range of commercial scaffolding services varies from scaffolding platforms, handrails, safety access, developing access staircases, special scaffolds alongside safety and debris scaffolding netting.
Regardless of your prospective project's size, we will be able to assist you and deliver a reliable, quality and personal service.
If you would like to arrange a free, on-site visit and quotation, please do not hesitate to get in touch with us to make an enquiry.
We value the importance of safety in the workplace.
Here at Ancoa Scaffolding, every project is undertaken with safety as a priority. All scaffolding work must be carried out in line with our Company Safety Policy, which we frequently update to ensure we are amongst industry leaders in providing the safest high quality scaffolding solutions.
We guarantee that information signs are placed wherever necessary to ensure safety to everyone surrounding the site i.e. "caution welding", "men working above", "hard hat area" etc.
Additionally, all of our workforce wear high visibility vests, hard hats, safety harnesses and safety boots at all times, with ear defenders always available.
For a free quotation on your project, or to hear more about our extensive safety policies, get in touch with Ancoa Scaffolding today on 01656 857073

SERVICES
Access scaffolds
Lifting facilities
Birdcage Scaffolds
Scaffold towers
Aluminium Mobile Towers
Pavement Gantry Scaffolds
Structural shoring support
Temporary roof structures
Stair Case Systems
Lift Shaft Systems
Scaffold sheeting
Rubbish chutes
Debris and man-catcher netting
System scaffolding
Full health and safety